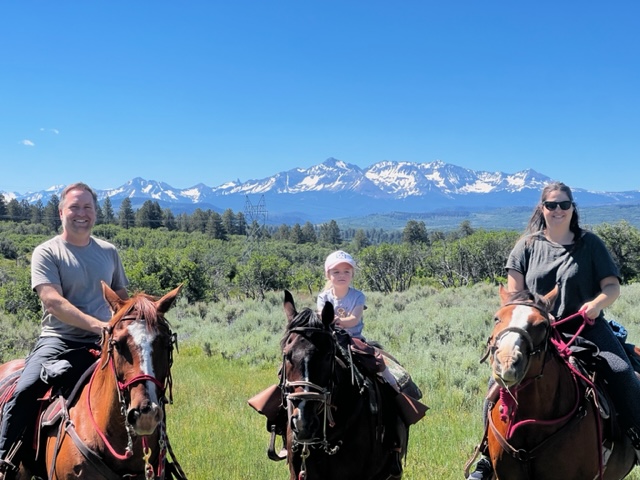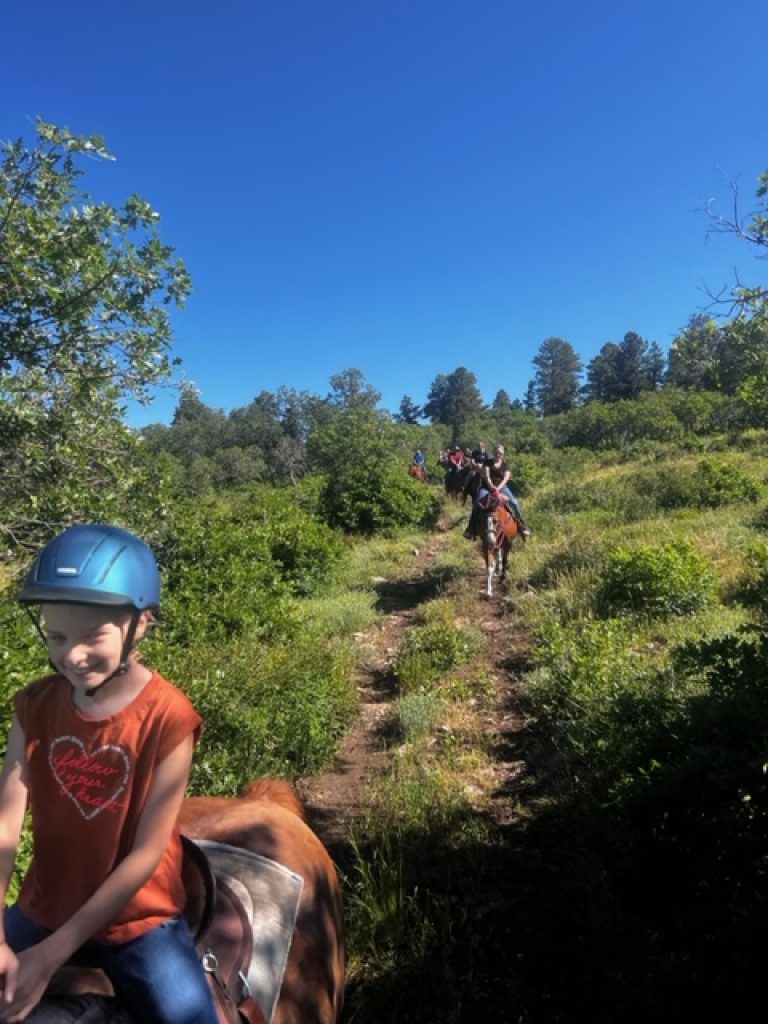 Horseback rides, fun for the whole family~
Jackson Outfitter's Trail Rides has been enjoying a summer in the saddle. We started taking families with children as young as 5 yrs old (depending on ability to listen and follow directions) on horseback trail rides and it has been fun! Giving kids a chance to ride and learn to love horses is so rewarding. We do pony the younger kids so that they can actually enjoy the scenery and the ride without being nervous. We also provide them with youth riding helmets by
https://www.troxelhelmets.com/pages/kids-helmet-guide
Just think of the fear…..a 50-60# child on a 1000#+ animal that moves and thinks on its own has until they understand more.
Raising kids on horses~
We raised our own kids on horses and understand that they need to feel safe and confident. And that is just what we have been able to share with these wonderful families. As we ride along, I get bombarded with some fun questions and comments. I believe my favorite so far this summer was from a 5 yr old girl. She asked about running the horses on our horseback trail rides and we explained why we don't when out with guests. Her response was "I have a need for speed!" and my response back was "me too girl, me too!" Kids have such inquisitive minds and thirst for knowledge. I really love being able to teach a little and laugh a lot.
Have a child that is fearful or had a bad experience on horseback trail rides? Come ride with me! I want everyone to love horses as much as I do. Rides with younger children will always be private. We focus on teaching safety, respect and love of the animal!
Don't hesitate contact me and see what we have available for you and the family.
Milissa Jackson mj@jacksonoutfitters.com
or
970-261-4145