Every year as seasons change we look forward to a new season. Whether it be in our personal lives, business or just time of year. This year Jackson Outfitters is expanding our guided horseback rides . We now offer 2 hour guided horseback trail rides Monday-Friday through August near Telluride, CO. We are super excited for this venture as we are able to ride out into some of our favorite terrain and share the love of horseback riding with guests.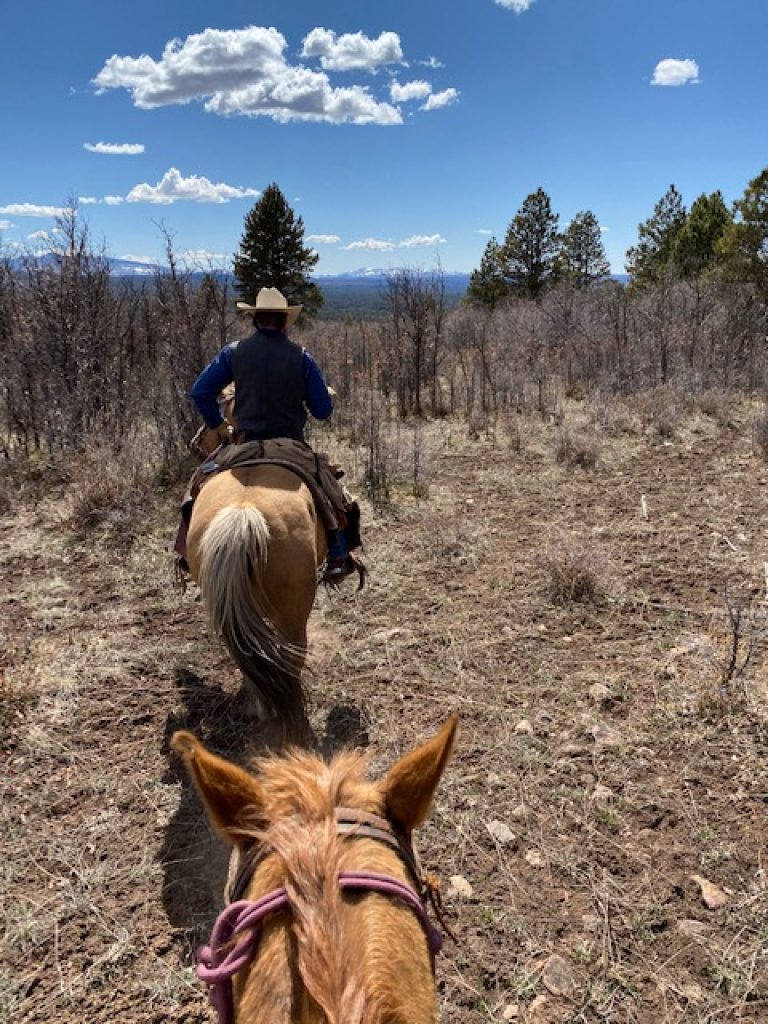 Today we got a few of our herd new shoes and hauled them home to the high country to start getting them ready for use. Owning horses most of our lives has been exciting to say the least. As seasons change so do the horses attitudes, fur, and ability to handle situations that arise. We have added a few amazing horses to the string and are excited to see how they perform. Solid, well rounded horses are extremely important to us. We take the time to put enough rides on them, expose them to the elements, wildlife, and even simple things like plastic bags, dogs, chickens, children, etc…. This to helps them be ready for any situation on guided horseback rides.
Every Year feels like starting over. Not only do the horses need a tune up but so do the guides. A horse is the reflection of the rider. So if our horses seem off, it can sometimes be due to the attitude of the rider. This makes it very important for us to work on our own attitude and horsemanship on a regular basis. This winter my wife and head wrangler Milissa spent some time learning to barrel race and expanding her horsemanship knowledge. Time in the saddle was just what she needed.
With the spring season moving fast and still getting snow up here at 9,000 ft in elevation, we have had constant delays on getting things in motion. These next 2 weeks we will be getting our new tack container, going through all of our tack for safety and repairs, getting our new hitching rails and riding out as often as we can. Sometimes riding with extra horses in tow just to make sure they get the time and exercise they need.
We will have guided horseback trail rides available as of June 1, 2023. These rides will start within 45 minutes of Telluride, Ridgway and Ouray Colorado on the beautiful Red Dog Ranch and venture out into the Uncompahgre National forest. Stay tuned as we get the horses ready for you to enjoy. Tell your family and friends to come see us! Be ready to relax, ride and see some amazing views.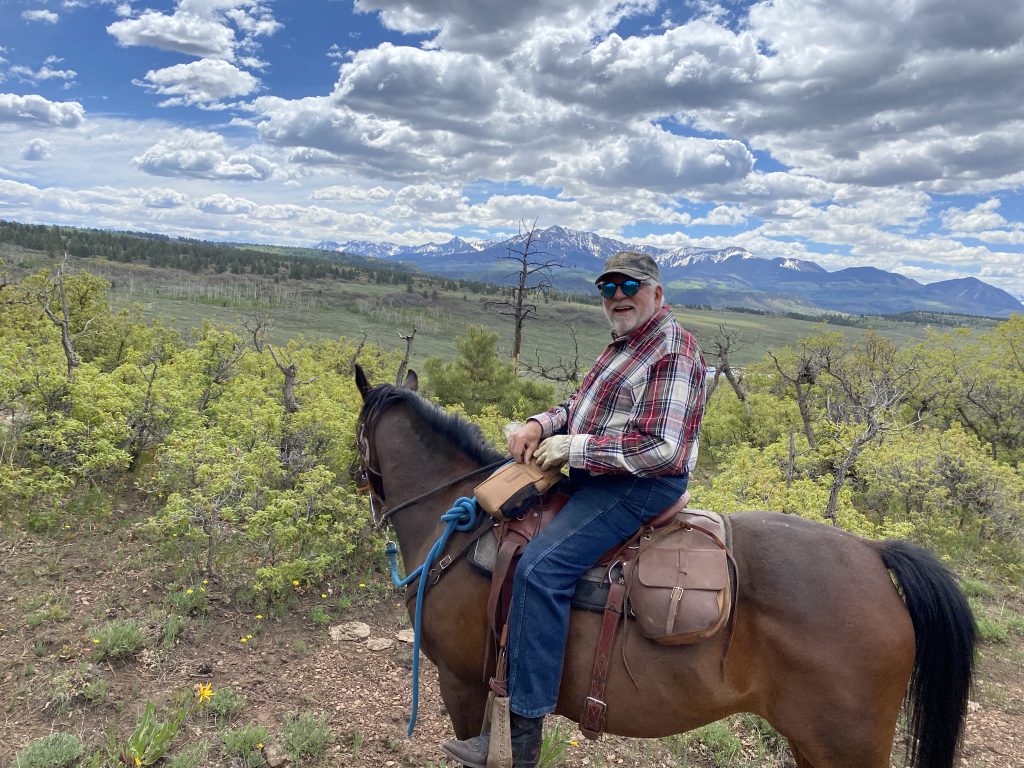 Looking for other activities to do while visiting the Telluride area, check out this amazing company!