Colorado Big Game Hunting
Call now to book your 2018 big game hunting adventure!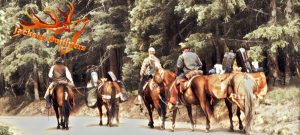 Thanks for your interest in guided Colorado Big Game Hunting with Jackson Outfitters on the beautiful Western Slope of Colorado!
Our goal is to provide high quality, fully guided mule deer and elk hunts, with our seasoned, professional guides. We are dedicated to maintaining our high success rate, providing an enjoyable hunting experience, and continuing to offer high quality meals, lodging, and personalized attention for each of our clients.
For more information about our Colorado Big Game Hunting services please read the information below. If you would like to arrange a hunt for you or your group, feel free to give us a call today. We look forward to speaking with you!