Big Game Hunts Unit 65
Horseback in hunts – (Elk, Mule Deer, Bear and Big Horn Sheep) 
Call now to book your 2021 big game hunting adventure! **Limited Openings!**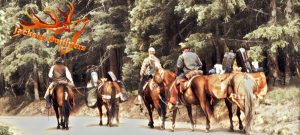 Hunting the Big Blue Wilderness is vast terrain of scrub oak, aspen, spruce and lodgepole pine climbing the ridges, creek valleys and rocky outcrops. Big Blue Wilderness is a non-motorized public access area.  Big game hunting in south western Colorado is a GREAT experience. Both the majestic elk and trophy mule deer are legendary to Unit 65 hunting area. The Elk herd in this region is resident to the area and many of the animals from this region are listed in both the Boone / Crockett and Pope / Young record books.  Travel to the high country spending the duration of the hunt in the heart of elk, mule deer and big horn sheep country. Our experienced staff will help make your hunt a successful and enjoyable experience.
This is our premier hunt and what we specialize in. This is a 7-day trip with 5 days of fully guided hunting.  The trip starts by horseback to a remote fully furnished camp in wilderness. Once at camp your hunt is by foot only.  Your guide will provide food and cook for you, call for you (elk), provide trophy and meat care and help pack out your animal. If you are an extreme hunter this is the hunt for you. Being in excellent health and the best physical shape gives you the best chance to harvest a mature trophy animal. This hunt is restricted to individuals who weigh no more than 240 lbs. This restriction is required for the extreme conditions that may be encountered. The success rate on this hunt is high and it promises to be an experience of a lifetime.
Elk/Combo Hunts
Black Powder or Rifle 2X1 $4,500 (per person) 1X1 $6,500

Archery 2X1 $3,750 (per person)  1X1 $6,000

Combo Hunt (Archery, Black Powder or Rifle) 2X1 $6,500 (per person) 1X1 $9,000
Mule Deer Hunts
This hunt is available through a draw only permit for Archery, Black Powder or High Elevation Early Rifle (above 11,000 ft). 
2X1 $5,000 per person    

1X1 $7,500 
Rocky Mountain Big Horn Sheep Hunts (Unit S21)
This hunt is available through a draw only permit for Archery, Black Powder or Rifle. This is a guided hunt that includes all the amenities. This hunt is an extreme hunting experience where we provide two guides per hunter for spotting, meat, trophy care and extraction.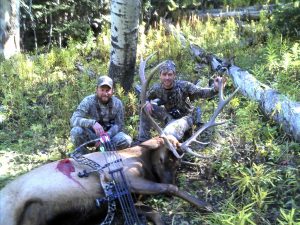 Jackson Outfitter's offers fully guided, outfitted hunts in BLM, Forest, Wilderness and on private property leases, we carry all appropriate insurance and maintain special use permits in nine different game management units including Trophy unit 61!
Our Guides have extensive knowledge, with several having more than 20 years of experience hunting in these units. We provide pack in Horse back hunts in vast wilderness areas where very little hunting traffic is seen!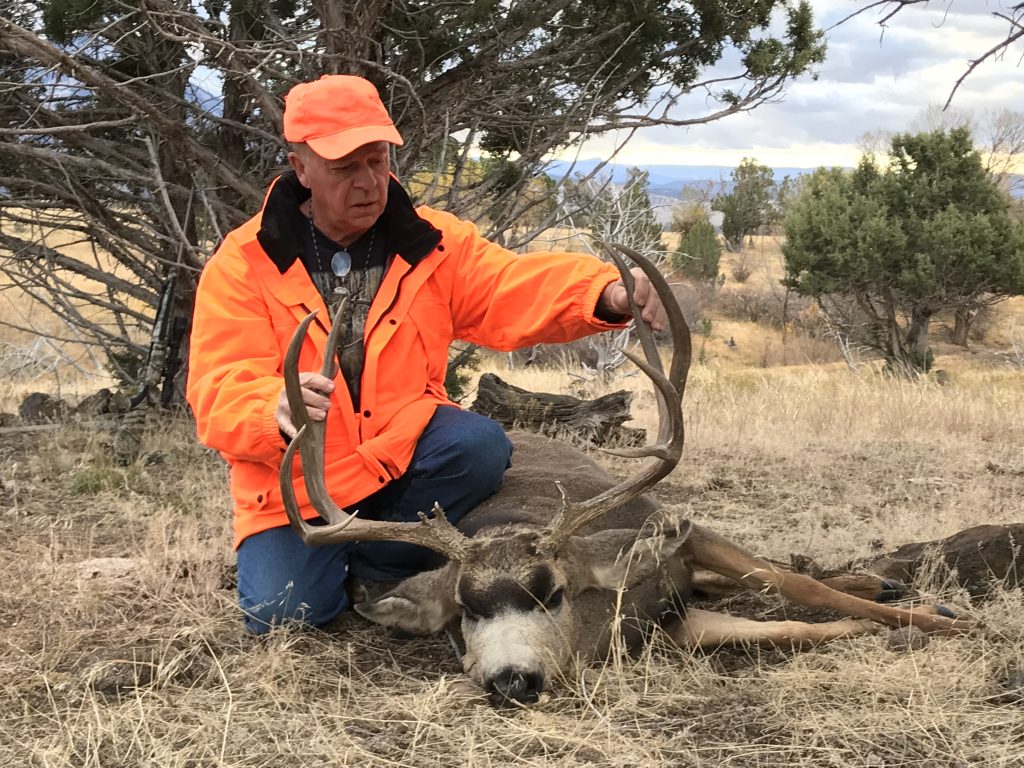 Colorado Guided Trophy Buck Hunts
The licenses for these rifle Mule deer hunts are by draw only. There are a controlled amount of licenses put out by the Colorado DOW for each of these units.   We are very successful in harvesting trophy bucks on the public land that we are permitted for. Several of these units are managed for trophy mule deer. We also have private property leases that hold a lot of mule deer and have a very limited amount of pressure. High elevation hunts for trophy mule deer above timber line are also provided.
If you do not draw a license we can put you in contact with land owners whom can sell you a voucher ( guaranteed license). For mule deer buck or unit 61 trophy bull elk. These hunts are a perfect fit for hunters in a wide range of physical conditions, as we have great success in everything from glassing from vehicles and ATV's, to spot stalking from elevated vantage points.
Colorado Elk Hunts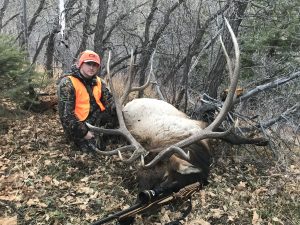 Archery, Black powder and early Rifle seasons are hunted in high elevation where the elk summer and rut. The rut is a magical time to elk hunt. Our guides will work hard to get you into the action and call elk into range for you. We provide meals and lodging we can provide a hike in hunt from base camp or pack you into wilderness where the elk seldom see hunters. We provide fully set up comfortable drop camps and have very experienced horses to carry you and your gear into Gods country! We are permitted in areas that allow us to move to the elevation that the elk are at. We have a good success rate on 6×6 bulls, and occasionally see trophy bulls.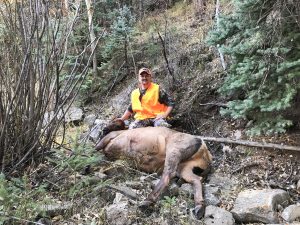 If you are interested in a Cow elk meat hunt we have tons of different affordable opportunities. Elk meat is one of the healthiest forms of protein you can fill your freezer with. We hunt in units with large healthy replenishing elk herds. Colorado Division of Wildlife puts out a large number of these licenses to help population numbers and to keep the herds healthy.
If you are interested in more information about Colorado Big Game Hunting services, Colorado Guided Trophy Buck Hunts, Colorado Elk Hunts, or would like to Book A Hunt, contact Roy Jackson today!

➤ Phone: 970-361-7511
➤ Email: roy@jacksonoutfitters.com
➤ Use Our Convenient Contact Form Here➼
Or Contact Us using the form below…
Colorado Big Game Hunting